Yangtze Cruise Planner
Yangtze River is regarded as cradle of China and becoming a bucket list destination for visitors from all over the world. Taking a Yangtze cruise is the best way to experience the history, culture and alluring natural scenery along the Yangtze River.
Do some homework before the cruise is necessary, here we list some of the importance key points that you may have pay attention to, it may help to plan a perfect and comfort journey.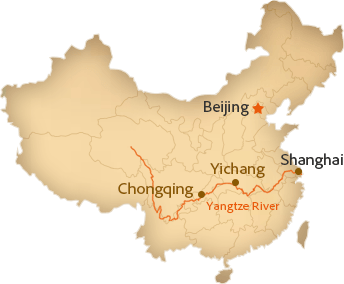 Preparation before a Cruise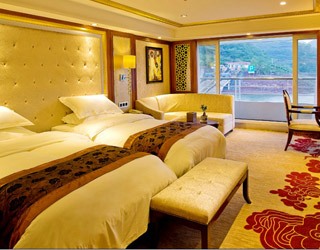 Choosing a Suitable Cabin
Choosing a suitable cabin is very important for you to create a perfect holiday on Yangtze cruise. It will pick by your personality and interests, but no matter what you choose, please remind these three factors:
1. The rating of the ship – we have 3 level of ships, 3-star, 4-star and 5-star, the higher level, the facilities and room size are better, the room size of most of the five star ship can be up to 27 sq.m. The cabin on ship we recommend on equipped with private balcony.
2. Ship facilities - newer ships have better facilities. If the ship you booked served more than 10 years, you pay lower expectation of the room size and the quality of ship facilities.
3. Connecting Rooms - if you are family travel with 2 kids, you'd better choose a cabin with connecting rooms, century sun and Chinese Goddess.
4. VIP service in the suite – if don't care about the budget and what a luxury and privilege trip, suite is a great choose, they would provide free Wi-Fi, dining at VIP restaurant and ect. Details are different base on cruise provider.
Read More>>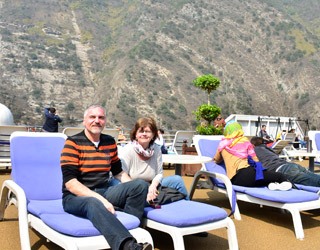 Best Time to Take a Cruise
The best season to take a Yangtze River cruise is late spring, summer and autumn. The best months are April, May, September and October when the weather is cool and comfortable. These four months are often called high seasons. The prices are higher than low seasons which including March, June, July, August and November.
July and Agues is the summer holiday for Chinese students, would expected many Chinese families onboard and many cruises are fully booked at a month before departure.
Take a cruise during late October and early September, you can see the red leafs at the river bank on the mountains, which consists of a great picture of nature beauty and magnificent landscape.
Upstream and Downstream Cruises
There are two cruise routes on Yangtze cruise, downstream cruise from Chongqing to Yichang (4 days and 3 nights), and upstream cruise from Yichang to Chongqing (5 days and 4 nights), the shore excursions vary due to different schedules. Both downstream and upstream have advantages and disadvantages:
Downstream:
1. Faster speed that goes 28-30km per hour. 2. No Motion at Night, all the famous sites you can see during the day.
3. Convenient transportation is able to fly from Yichang to Shanghai or Beijing.
Upstream:
1. Slower cruises - average speed of an upstream cruise is only 16-19 kilometers per hour.
2. Sailing at night – some of the scenery will pass by at night, but you will not miss the improtant ones.
Read More>>
Useful Travel Tips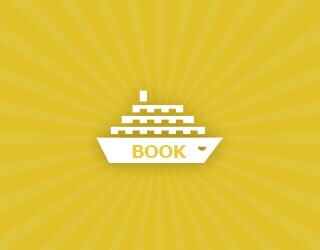 How to book a Cruise
Book a Yangtze Cruise is very easy. Choose one of your favorite cruise ships and click to check the details include price, ship facilities, cabin size and cruise itinerary, select a preferred cabin, click the online inquiry page to fill your booking information than submit to us, and we will do the rest. All inquiries will get a reply within one working day.
Once it pay and confirm, you're require to provide passport number and the personal information that we will forward to the cruise company for reservation, board the ship with your passport like check-in the hotel, the cruise do not offering paper ticket.
Read More>>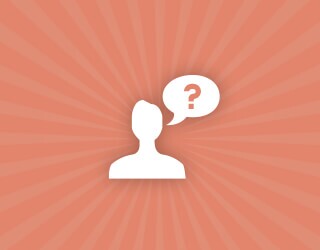 Popular Yangtze Cruise FAQs
Please browse our Yangtze Cruise FAQ of the suggestions we list in terms of travelling to China and taking a cruise in general.
The topic about best time to go, difference type of cabins, cruise facilities, and small details like electricity used, land excursions on difference cruise, and luggage limitations.
As there are two formal nights on the ship we suggest men to bring a coat & tie and the ladies wear dress or pantsuit.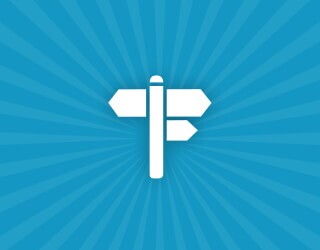 Package Tour or Cruise Only
The advantage of a package would be that we could tailor made your personal China experience with all tour components fitting perfectly together or you can choose one of our Yangtze Cruise packages and customize it your way.