Victoria Grace
Victoria Grace(was named Victoria Empress) offers passengers cozy accommodations, and impeccable service.
Price Details
Choose your favorite cabin and departure date.

Notes:
Special Notes:
All passengers on Victoria Cruises sailing between Chongqing and Yichang are required to pay $23/RMB150 per person as service charge. The service charge is payable at the time of boarding.Customer request a specific deck need an additional fee (RMB450-RMB1000) based on the floor of ship.
Price Inclusion
Entrance fees:The land excursions listed in the itinerary.
Meals: The daily meals on the ship.
Room: A berth in the cabin as specified in the itinerary. Overnight accommodation for morning departure.
Credit card processing fee & Government Taxes.
Transfers between Maoping Pier and Yichang Tourist Center.
Price Exclusion
Transfers: Between airport/hotel and cruise terminal in Chongqing/Yichang/Shanghai.
Single Room Supplement.
US$23/RMB150 per person as mandatory service tip should be paid onbaord.
Shuttle battery cart fee in three gorges dam site CNY10p.p, cable car fee in Maoping Pier CNY2p.p.
Personal Expenses: Expenses of a purely personal nature such as laundry, drinks, fax, telephone call, optional activities, sightseeing or meals which are not included in the itinerary.
Cruise Itinerary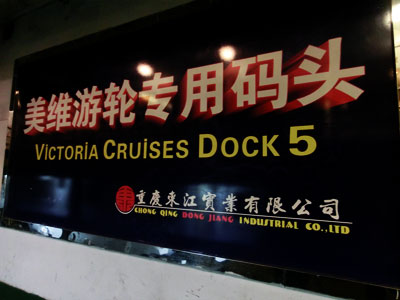 DAY 1
18:00 - 20:30 Embarkation at Chao Tian Men Dock #5 21:00 Set sail from Chongqing 21:15 Safety briefing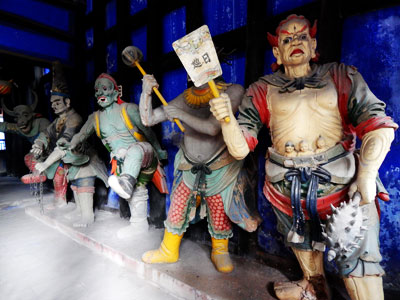 DAY 2
06:30 - 07:00 Early Bird Coffee and Tea 06:30 - 07:00 Practice Tai Chi 07:00 - 08:30 Breakfast (Buffet) 09:00 - 11:30 Shore excursion---Fengdu 09:30 - 11:30 Activities 12:00 - 13:30 Lunch (Buffet) 18:15 - 19:00 Captain's Welcome Reception 19:00 - 21:30 Disembarkation at Zhongxian for optional Three Kingdoms Open Air Show from 19:30 to 20:40 (weather permitting) (additional at CNY295pp) 19:00 - 20:30 Dinner (Buffet) 21:00 Minorities and Dynasty Costumes Show

DAY 3
06:30 - 07:00 Practice Tai Chi 07:00 - 08:30 Breakfast (Buffet) 07:30 - 10:15 Additional Shore excursion---White Emperor City(295 RMB p.p) 10:45 (Est.) Sailing through Qutang Gorge 9:00 - 10:30 Activities 12:45 (Est.) Scenic cruising---Wu Gorge 12:00 - 13:00 Lunch (Buffet) 15:15 - 18:15 Shore excursion--- Goddess Stream 19:00 - 20:30 Captain's Farewell Banquet 18:30 - 23:00 Settle accounts 21:00 - 21:45 Crew cabaret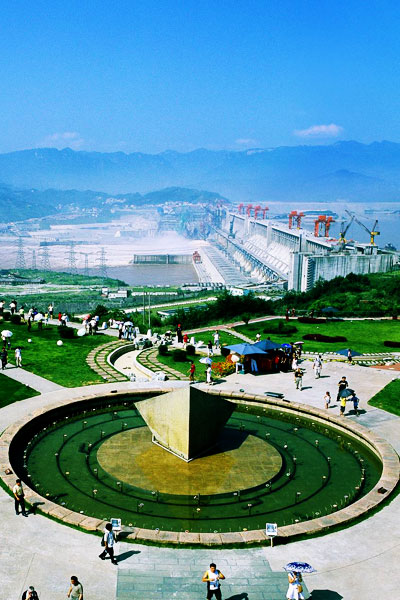 DAY 4
07:00 - 08:00 Breakfast (Buffet), check out and disembarking at Maoping pier of Yichang 08:00 - 10:30 Shore excursion---Three Gorges Dam Site 08:00 - 09:30 Optional Tour: disembark and board a smaller boat through the dam lock with a ship lift CNY295p.p. 12:30 (Est.) Take a bus to Yichang and end the tour