Yangtze Gold 6
The Yangtze Gold 6 is a new luxury 5-star ship, which was launched in June 2012. The ship is 24 meters in width and 150 meters in length, with a capacity of 570 passengers. There are six elevators onboard.
Price Details
Buy now – avoid price rises! We now offer instant online bookings.
Choose

for instant confirmed booking and get a FREE upgrade to a higher deck. Click Pay Now to choose your suitable cruise and buy it online.

Notes:
1. Tipping Special Note: the tips to the crews' service is not including on the above list price, we suggested each person to pay CNY150 for the trip.
2. Price may higher during the Chinese National Holiday from 29th Sep to 7th Oct, higher than the above list price ($150-$250 up), please contact your travel advisor for details.
Price Inclusion
Entrance fees:The land excursions listed in the itinerary.
Meals: The daily meals on the ship.
Room: A berth in the cabin as specified in the itinerary. Overnight accommodation for morning departure.
Credit card processing fee & Government Taxes.
Transfers between Maoping Pier and Yichang Tourist Center.
Price Exclusion
Transfers: Between airport/hotel and cruise terminal in Chongqing/Yichang/Shanghai.
Single Room Supplement.
US$23/RMB150 per person as mandatory service tip should be paid onbaord.
Shuttle battery cart fee in three gorges dam site CNY10p.p, cable car fee in Maoping Pier CNY2p.p.
Personal Expenses: Expenses of a purely personal nature such as laundry, drinks, fax, telephone call, optional activities, sightseeing or meals which are not included in the itinerary.
Cruise Itinerary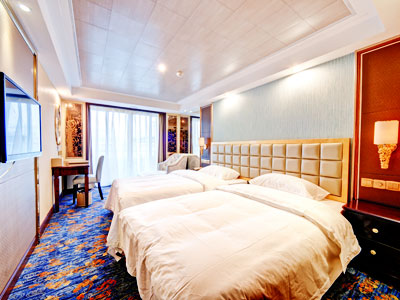 DAY 1
Board the ship from 5:00pm to 8:00pm and departs Chongqing at 10:00pm.(Dinner is not included)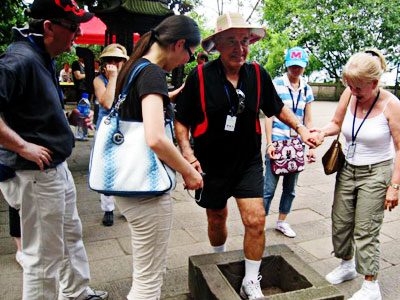 DAY 2
Taichi exercise. Shore excursion to Fengdu Ghost City (8:00-10:00am). Optional tour to Shibaozhai CNY280 per person (2:00pm-4:30pm). Captain's Welcome Banquet. Captain's Welcome Dancing Party in Ball Room.

DAY 3
Learning traditional Chinese Taiji boxing. Optional tour to The White Emperor City CNY280 per person (8:00am-11:00am) Sailing through the Qutang Gorge and Wu Gorge. Shore excursion to Lesser Three Gorges(11:30am-1:00pm). Sailing through Xiling Gorge. Farewell Buffet. Sails through the 5-steps Ship locks at 12am at midnight.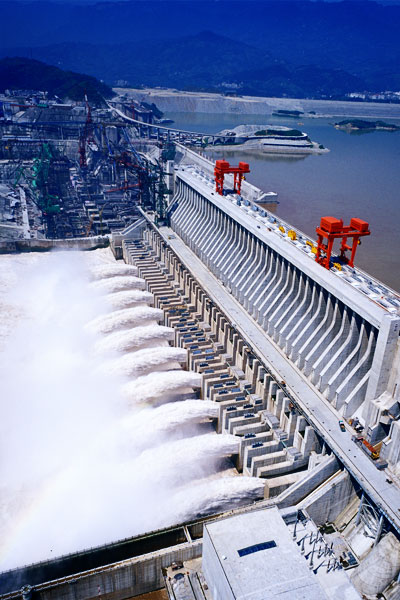 DAY 4
Shore excursion to The Three Gorges Dam Site.(8:00am-11:00am), back to the ship then continue to trip to Yichang. Optional tour to Yangtze Family CNY280 per person (11:00am-12:00pm), then take a bus to Yichang. Arrive in Yichang at 1:00pm.