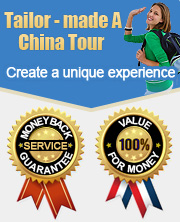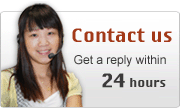 Payment Guide
A. Visa or Master Card secure online payment via PayPal.
When you receive our proposal with quotation, In the email body, you will see a "PAY NOW" symbol, just click the Visa/Master Card PAY NOW symbol on the email payment request and you will be taken to the secure PAYPAL web site to make payment. If you are a PAYPAL member simply follow the usual system. If you are not a member it's easy to join and it's free!

B. Make payment by Credit card
Please download the payment form by clicking on WORD file or HTML file.
(Downloading the WORD file will enable you to edit it on your computer before printing and faxing it to us.)

Please fax the completed form (and the copies of the credit card) to CITS GUILIN;
Fax number: ++86-773-2885309;



Note:

This is only a guarantee of your payment; we

will not charge

your card until we have confirmed all the bookings.
C. Wire Transfer Guide
Make sure the amount of the money that is going to be transacted as the cost of the tour and don't forget the tracking code of your tour.

Find our Bank information below on this page!

Call your banks and choose one that renders the best service. Go to the bank and conduct the wire transfers! Don't forget to write the tracking code on the transfer sheet.

Please fax us the transaction receipt or stub issued by the bank, so that we are informed of your wire transfer before the money actually reach our account.
Important Notes for those who make the payment through wire transfer:
1. Please include your tracking code on the transfer sheet when you are making wire transfer in the bank.

2. After you have made the wire transfer in your bank, please make a copy of the transaction receipt or stub issued by the bank, write down your tracking code on the copy and fax us the copy of the transaction receipt (Fax no. 86-773-2885309). Once we have received your payment fax, we will start to secure your booking.

3.It may take up to 10 days for your payment to reach our account. We recommend you to use the Bank of China to conduct the wire transfer which will be faster than using other banks.
Our Bank Information for wire transfer:
Our Bank Account (For clients from outside of China):
Beneficiary: Guilin China International Travel Service Co., Ltd
Bank Name: Bank of Communications Guilin Branch
Bank Address: 8 Nanhuan Road, Guilin, Guangxi, P.R.China
Acct#: 453008010010141027317
SWIFT NUMBER: COMMCNSHGLN (Please use this if your bank requires ID or Beneficiary Bank, Routing/ABA Number)
PC: 541001
Our RMB Bank account in Chinese (For clients within China mainland)

Our HK$ bank account in Chinese(For clients from Hong Kong)